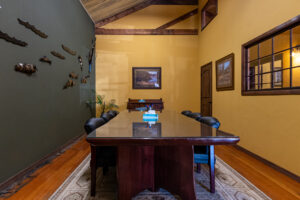 Few areas of the law evoke stronger emotions than family law matters. Whether you are contemplating divorce, embroiled in a custody battle, or faced with the need to modify the terms of an existing Parenting Plan or Child Support, you want an experienced Washington family law attorney on your side to protect your rights throughout the process.  At the North Country Law, PLLC, we provide effective, compassionate representation in the following areas of the law:
Divorce
The decision to end a marriage is rarely made lightly or easily. Perhaps you just discovered evidence of infidelity, or maybe you and your spouse came to the sad conclusion that the love that once animated the relationship isn't there anymore. In either case, you're worried about the challenges and obstacles ahead. The decisions made during the divorce process can impact you and your family for years to come. Our goal is to help you and your spouse reach a clear agreement that resolves all relevant issues in a way that meets your needs; and we can aggressively fight to protect you and your children.
Custody and Visitation
Negotiations over custody and visitation with minor children can turn an amiable divorce into a combative battleground overnight. A delicate, strategic approach may be required. Our team can help you craft and enforce a fair Parenting Plan and strive to avoid a destructive custody battle. If litigation cannot be avoided, we can zealously represent your best interests and those of your children in court.
Division of Assets and Debts
The State of Washington is a community property state, meaning that, as a general rule, all assets acquired during the marriage will be split equitably when the parties divorce. By the same token, the responsibility for debts acquired during the marriage should also be split equitably between both parties. Flexibility exists, however, with respect to how your debts and assets can be divided.
The court can consider an array of issues when developing such an arrangement, including the length of the marriage, the nature and extent of the property, and each party's financial position and career options. We can explain your rights in clear, simple language and ensure a fair and even process.
Modifications
Family law is one of the few areas of the law where even final judgments can be revisited. Either party may petition the court for a modification of child support and/or the terms of the overall Parenting Plan long after the divorce is final, if circumstances justify doing so.
That said, although courts do entertain requests to modify the terms of a divorce, the party making the request must convince the court that good cause exists. That bar is high, especially in situations involving children, who need stable environments.
Connect with a Trusted Colville Washington Family Law Attorney
Divorce and custody issues can be stressful and frightening, given the intimate nature of the relationships and the sensitive issues involved. Call the Colville, Washington family law attorneys at North Country Law, PLLC today at 509-685-2261 to schedule an appointment to discover your rights and to regain peace of mind about your situation.