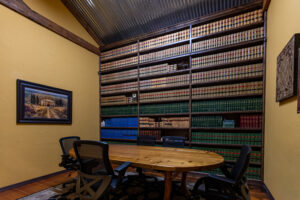 As the victim of a personal injury accident, you may be suffering physical injuries and emotional trauma in addition to facing financial hardship as a result of the accident.
Although we commonly use the term "personal injury accident", the reality is that in most cases the victim's injuries were not the result of a true accident; but rather resulted from the intentional, wrongful, or negligent conduct of another person or company.
When that is the case, the law may entitle a victim to damages from the at-fault party. If you recently suffered injuries in an accident, and you believe another party caused, or contributed to what happened, consult with an experienced Washington State personal injury attorney immediately to obtain full and fair compensation for all of your injuries and damages.
What Qualifies as a Personal Injury Accident?
To build an effective case, your generally need three elements. First, you must show that show event or incident led to a substantial injury. Second, you must prove that another person or party through direct or indirect wrongdoing or negligence, caused or contributed to the accident. Finally, the person or party must have some assets to pay for your damages. Here are several common types of cases:
Slip and fall accidents
Premises liability injuries
Dog bites
Swimming pool accidents
Boating accidents
Defective product injuries
Medical errors
What Compensation Might Be Available to You?
As the victim of a personal injury accident, you may be entitled to compensatory damages that fall into two categories – economic and non-economic. Economic damages are intended to compensate you for out of pocket expenses incurred as a result of the accident, such as medical bills, property damage, or lost wages. Economic damages are typically easier to quantify, because you will have a receipt, statement, or bill.
Non-economic damages are what most people refer to as "pain and suffering" damages; they are meant to compensate a victim for things such as mental anguish, disfigurement, or emotional distress as well as loss of society and companionship, consortium, or enjoyment of life. The highly personal and subjective nature of non-economic damages makes them difficult to calculate.
A third category of damages – punitive damages – could also be available; however, because punitive damages are intended to punish the at-fault party instead of to simply compensate a victim, punitive damages are only awarded when the defendant's conduct was particularly egregious.
If you have been the victim in an injury accident, or you are a loved one of someone who was injured, contact the Colville, Washington personal injury attorneys at Webster Law Office – DBA North Country Personal Injury today by calling 509-685-3675 to schedule your appointment with our team.